i'm up for this go-round...and it's about repetition. i like to find patterns in things, numbers, colors, shapes, you name it. my mind works that way. maybe i'm weird, or maybe i'm not so alone in that. i don't know too much on the principles of design, i just know what catches my eye and what doesn't. (on a side note, what catches my eye always is this
girl right here
...amazing creativity...i just love her!)here's a few pics of what i made. hopefully you can see where i'm going with the repetition idea!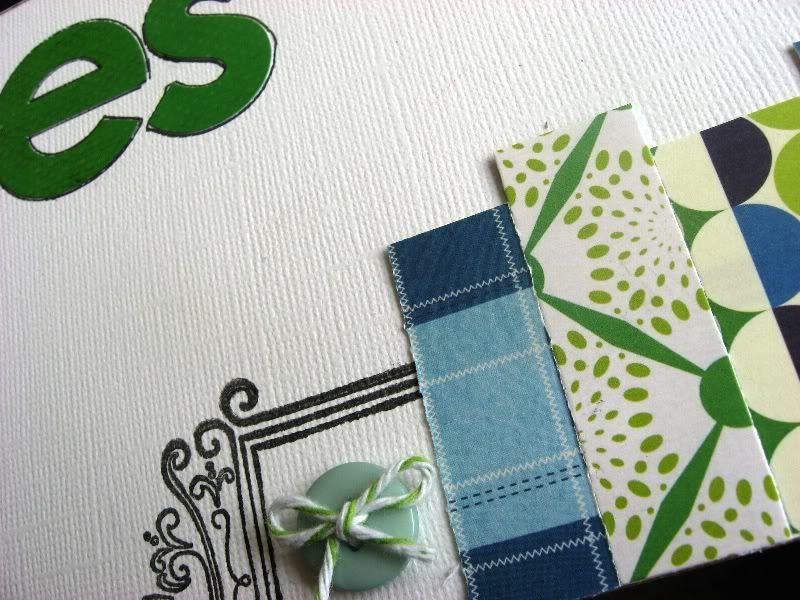 anywho, come play along! the idea is to use something over and over again in a layout or other project. shapes, numbers, letters, patterns, colors...repeat them in your most creatively creative manner. go here to the
basb blog
and post your creation in the comments section. you could win a nice little prize pack from yours truly, which i'll post over at the basb blog in just a bit!